What to Know Before Your First Military Move
Posted by Christina Barnhart on Tuesday, August 4, 2020 at 9:12 AM
By Christina Barnhart / August 4, 2020
Comment
Whether you've just been deployed, just shipping out, or just getting involved in the military, your first PCS or military relocation can be a bit unnerving and stressful. Trying to understand everything about the situation can be overwhelming but with a little preparation and organization, you can be ready to move on to the next season of life. Here are five things to know about military relocations, specifically to the Hampton Roads area.

#1. How to plan.
A PCS, or permanent change of station, is military talk for relocation or moving. For moves within the lower 48 states, you have several moving options. You can typically do it yourself and the military can reimburse you or you can let the military orchestrate and do all the moving and packing for you. You'll need to decide what works best for you. You can also do a combination of both of those things called a partial DITY, or partial do-it-yourself where you are reimbursed for some of the moving expenses and yet allow military hired movers to do the rest.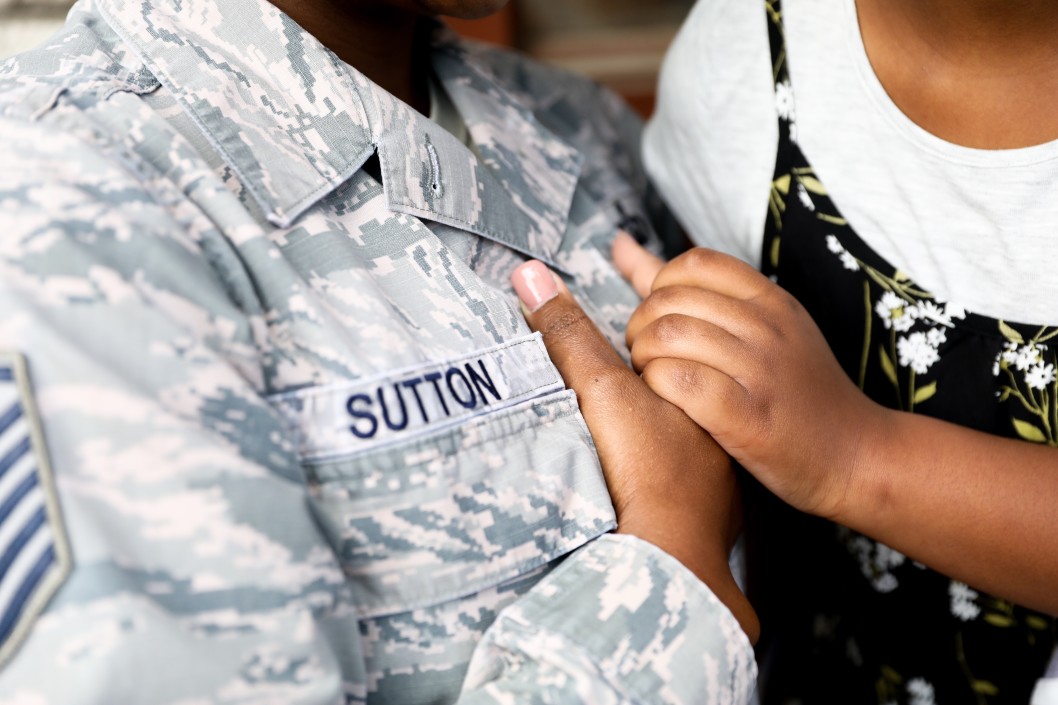 It's always a good idea to be prepared and organized. You probably already know where you're moving to so you can start researching the area, schools, location, and housing before you get there. While many military families don't have a lot of time to plan, some do and it's important to take as much time as they allow.
Consider taking a class on base about the moving process. These classes can review paperwork and details and urge you to set up a move.mil account, enter your orders, and set up packing dates and moving details. Make sure you save any receipts for moving expenses just in case you get reimbursed for anything and everything.
#2. Create a checklist.
A checklist is an ultimate handbook for moving. Without it, you can feel a little scattered and definitely stressed. Create a moving binder that has the essentials such as passports, medical records, school records, insurance, and personal documents, marriage license, birth certificates, car titles, housing applications, household inventory, and any reservations you might have for travel and moving expenses. This will keep things organized and all in one place. Be sure to keep this with you. You don't want movers to pack this in a box only to either be forgotten, lost, or destroyed.… Not that that's the norm, but you don't want to take any risks.
#3. Talk to other military families that have completed multiple moves.
There are a lot of tricks of the trade, things you learned, and mistakes to avoid once you've moved or relocated several times. See if you can talk to several on-base families including spouses and children to see what kind of advice they offer. They may have tips and tricks that you've never thought of before. Ask about things they wish they had known before their first move.
#4. Understand the route, medical emergencies and stops along the way.
If you're relocating from a long distance, you'll want to understand the route, where to stay along the way, places to rest and rejuvenate, places to eat, and any medical emergencies you might need. Plan your route ahead of time so you feel well prepared and not overwhelmed by the move itself.
#5. Consider counseling.
Before the move and after the move, on-base counseling can help you adjust to a new way of life. If this is your first move, things can feel a little uneasy and you might feel scattered for a couple of months. Get in quickly with some of the local groups and connect with military families that have been in your shoes. It will make you feel less alone and get you involved in the swing of things faster. Many bases offer Military OneSource, an exceptional counseling service specifically designed for relocation.
What to Know About Hampton Roads
Hampton Roads is not quite a city but a collection of seven cities also referred to as Tidewater, HRVA and the 757. It's a unique mix of several cities with blurred borders. The main Interstate 64 connects most of Hampton Roads and is technically a big loop. The southernmost tip of Virginia Beach to the westernmost edge of Suffolk is over 70 miles so it's truly a huge area.
Norfolk is the largest naval installation in the US with over 83,000 active-duty military personnel. It's centrally located and you can get just about anywhere in just a few hours. DC is just four hours north, the Blue Ridge Mountains are three hours to the west, and the Outer Banks of North Carolina are two hours south. The entire area is connected by multiple bridges so it's important to learn the timing of these bridges and when they open, especially if you travel frequently.
If you're moving to Hampton Roads I want to make your move and your relocation as easy and as stress-free as possible. This is what I love. As someone that comes from a military family, I understand the relocation I would love to help you find the right home throughout our large area. It can be a little overwhelming and, if you've never been here, it can be almost impossible to know where you want to live.
Call me today and let's discuss your needs and your lifestyle to find the perfect home in Hampton Roads today.